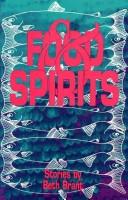 9.500 B821
Food & Spirits : Stories by Beth Brant
Ithaca, NY : Firebrand Books, c. 1991.
125 pages.
In Food & Spirits, gifted Native American writer Beth Brant offers a moving collection about going home. Home to the physical place where you can walk the same land traveled by your ancestors. Home to the interior space where all of who you are lives fully. These eight substantial stories are tales of endurance and survival, sometimes of triumph in an inhospitable world.
Available
Regular
1 copy available at Lavender Library, Archives and Cultural Exchange, Inc.
| | |
| --- | --- |
| Control No: | 15892 |
| ISBN: | |
| Author: | |
| Title: | |
| Publisher: | Ithaca, NY : Firebrand Books, c. 1991. |
| Physical: | 125 pages. |
| ContentType: | rdacontent |
| MediaType: | rdamedia |
| CarrierType: | rdacarrier |
| Summary: | In Food & Spirits, gifted Native American writer Beth Brant offers a moving collection about going home. Home to the physical place where you can walk the same land traveled by your ancestors. Home to the interior space where all of who you are lives fully. These eight substantial stories are tales of endurance and survival, sometimes of triumph in an inhospitable world. |
| Subject: | |
| Subject: | |
| Link: | |
| Cataloger: | jok |
| Field | Ind | Subfield | Data |
| --- | --- | --- | --- |
| 001 Control No | | | 15892 |
| 005 LastTransaction | | | 20190622033017.0 |
| 020 ISBN | | $a ISBN | 0932379923 |
| 100 ME:PersonalName | 1 | $a Personal name | Brant, Beth |
| | | $l Language of a work | English. |
| 245 Title | 0 | $a Title | Food & Spirits : |
| | | $b Remainder of title | Stories by Beth Brant / |
| | | $c Statement of responsibility | Brant, Beth. |
| 260 PublicationInfo | | $a Place of publication, dist. | Ithaca, NY : |
| | | $b Name of publisher, dist, etc | Firebrand Books, |
| | | $c Date of publication, dist, etc | c. 1991. |
| 300 Physical Desc | | $a Extent | 125 pages. |
| 336 ContentType | | $a Content type term | rdacontent |
| 337 MediaType | | $a Media type term | rdamedia |
| 338 CarrierType | | $a Carrier type term | rdacarrier |
| 520 Summary | | $a Summary, etc. note | In Food & Spirits, gifted Native American writer Beth Brant offers a moving collection about going home. Home to the physical place where you can walk the same land traveled by your ancestors. Home to the interior space where all of who you are lives fully. These eight substantial stories are tales of endurance and survival, sometimes of triumph in an inhospitable world. |
| 650 Subj:Topic | 4 | $a Topical term | Mohawk Indians |
| | | $v Form subdivision | Fiction. |
| 651 Subj:Geog | | $a Geographic name | United States. |
| 852 Holdings | | $a Location | LLAAC |
| | | $h Classification part | 9.500 B821 |
| | | $p Barcode | 96604934 |
| | | $9 Cost | $0.00 |
| 856 ElectronicLocat | 4 | $3 Materials specified | Cover image |
| | | $u Uniform Resource Identifier | https://covers.openlibrary.org/b/id/3962718-M.jpg |