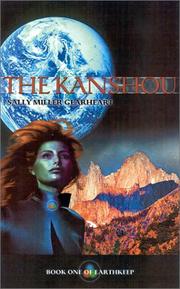 9.600 G292
The Kanshou
Denver, CO : Spinsters Ink Books, c. 2002.
268 pages ; 21.5 cm.
It is 2087 on Little Blue. Global population has dropped to a mere six billion people. Women, who outnumber men by a ratio of 12-to-1, are in absolute control of the affairs of the planet. Humans are Little Blue's only animal life form because, on a single day in 2021, called "Empty Monday," all non-human animals have mysteriously died. All subsequent attempts to clone stored animal DNA have failed. Women who are lovers or who have been lovers, can fly together without the aid of wings or motors.
Available
Regular
1 copy available at Lavender Library, Archives and Cultural Exchange, Inc.
| | |
| --- | --- |
| Control No: | 16074 |
| ISBN: | |
| Author: | |
| Title: | |
| Publisher: | Denver, CO : Spinsters Ink Books, c. 2002. |
| Physical: | 268 pages ; 21.5 cm. |
| ContentType: | rdacontent |
| MediaType: | rdamedia |
| CarrierType: | rdacarrier |
| Summary: | It is 2087 on Little Blue. Global population has dropped to a mere six billion people. Women, who outnumber men by a ratio of 12-to-1, are in absolute control of the affairs of the planet. Humans are Little Blue's only animal life form because, on a single day in 2021, called "Empty Monday," all non-human animals have mysteriously died. All subsequent attempts to clone stored animal DNA have failed. Women who are lovers or who have been lovers, can fly together without the aid of wings or motors. |
| Subject: | |
| Subject: | |
| Subject: | |
| Subject: | Speculative Fiction |
| Subject: | Science Fiction |
| Subject: | Post-Apocalyptic Fiction. |
| Link: | |
| Cataloger: | jok |
| Field | Ind | Subfield | Data |
| --- | --- | --- | --- |
| 001 Control No | | | 16074 |
| 005 LastTransaction | | | 20191102032921.0 |
| 020 ISBN | | $a ISBN | 1883523443 |
| 100 ME:PersonalName | 1 | $a Personal name | Gearhart, Sally Miller. |
| 245 Title | 4 | $a Title | The Kanshou / |
| | | $c Statement of responsibility | Gearhart, Sally Miller. |
| 260 PublicationInfo | | $a Place of publication, dist. | Denver, CO : |
| | | $b Name of publisher, dist, etc | Spinsters Ink Books, |
| | | $c Date of publication, dist, etc | c. 2002. |
| 300 Physical Desc | | $a Extent | 268 pages ; |
| | | $c Dimensions | 21.5 cm. |
| 336 ContentType | | $a Content type term | rdacontent |
| 337 MediaType | | $a Media type term | rdamedia |
| 338 CarrierType | | $a Carrier type term | rdacarrier |
| 520 Summary | | $a Summary, etc. note | It is 2087 on Little Blue. Global population has dropped to a mere six billion people. Women, who outnumber men by a ratio of 12-to-1, are in absolute control of the affairs of the planet. Humans are Little Blue's only animal life form because, on a single day in 2021, called "Empty Monday," all non-human animals have mysteriously died. All subsequent attempts to clone stored animal DNA have failed. Women who are lovers or who have been lovers, can fly together without the aid of wings or motors. |
| 650 Subj:Topic | 4 | $a Topical term | Matriarchal Societies |
| | | $v Form subdivision | Fiction |
| 650 Subj:Topic | 4 | $a Topical term | Violence (Philosophy) |
| | | $v Form subdivision | Fiction |
| 650 Subj:Topic | 4 | $a Topical term | Prisons |
| | | $v Form subdivision | Fiction. |
| 655 IT:Genre | 7 | $a Genre/form data or focus term | Speculative Fiction |
| 655 IT:Genre | 7 | $a Genre/form data or focus term | Science Fiction |
| 655 IT:Genre | 7 | $a Genre/form data or focus term | Post-Apocalyptic Fiction. |
| 852 Holdings | | $a Location | LLAAC |
| | | $h Classification part | 9.600 G292 |
| | | $p Barcode | 96605141 |
| | | $9 Cost | $0.00 |
| 856 ElectronicLocat | 4 | $3 Materials specified | Cover image |
| | | $u Uniform Resource Identifier | https://covers.openlibrary.org/b/id/930052-M.jpg |